* Here's a new farm i'm in on Matic, I'm getting 550% APY
here.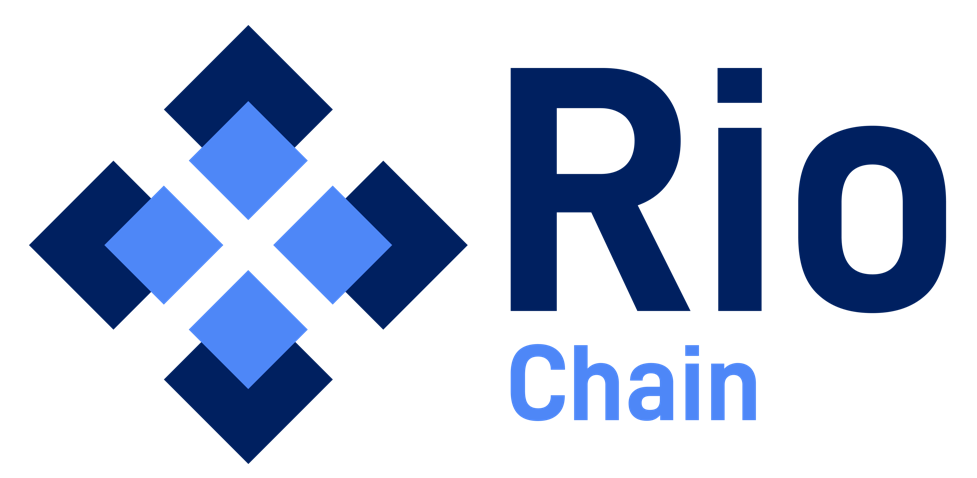 Rio Chain is a well-funded substrate based blockchain. It will power a suite of cross-chain financial applications, in the Polkadot ecosystem. Rio plans to connect traditional banks with blockchain. Working directly with banks allows it to create secure custody services, interest bearing saving accounts, debit cards, and a fiat gateway into crypto. Rio is positioning itself to be a multi-chain Crypto.com!
The Rio team is based in Hong Kong. Its target market is China, USA and globally. Rio Chain is well funded, and was audited by Certik. Co-founder Calvin Ng, is also managing director at Plutus.vc, which is a $200 million dollar venture capital fund. Rio is supported by 12 venture capital companies, and has raised $15 million in private rounds.
Rio Chain's Roadmap
Rio has 8 releases coming in Q4 2020, and into Q1 2021. They include: a wallet, dapp store, exchange, payment system, debit card, and fiat gateway. The Rio team also plans to create a stablecoin, and launch new defi applications on the chain.
Rio's flagship dapp, Mantra Dao was launched in Q3.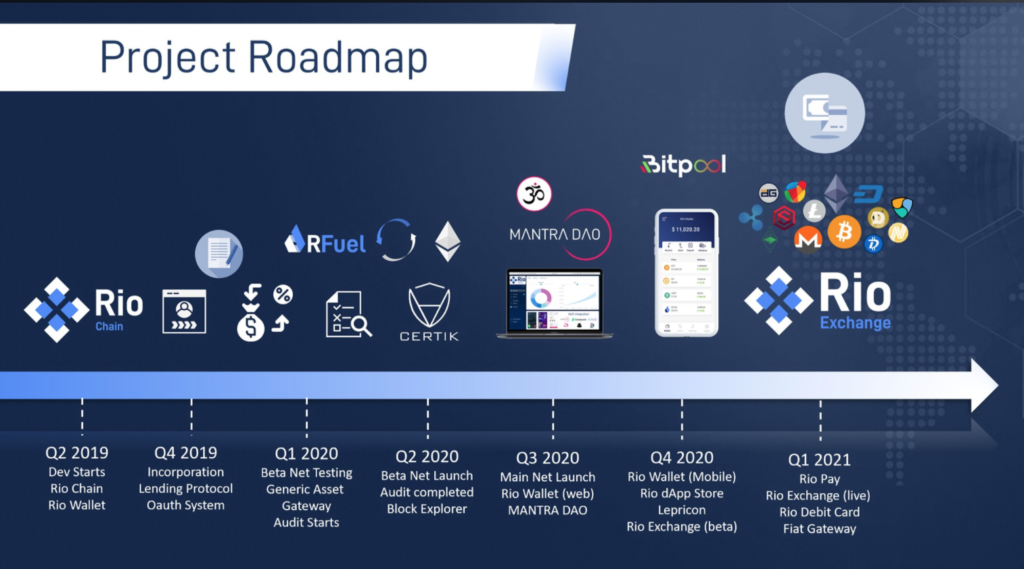 Basics of the Rio Blockchain
Rio is an interoperable blockchain, built on Substrate. Its native token is called $RFUEL. RFUEL is used for transaction fees and rewards. Rio currently uses Proof-of-Authority (PoA) consensus, but will soon switch to Proof-of-Stake (POS). Rio is now a federated chain, but this will change in the future. A federated chain offers improved speed, TPS, privacy, and costs, but, it is more centralized. The Rio chain has reached up to 3000 TPS, with 2 second block times. The team plans to make Rio more decentralized, as the tech improves.
Here is a recent update about Rio's progress:
Important Links:
Rio's Cross-Chain Interoperability
Rio will use Polkadot for its interoperability. Until Polkadot is ready, Rio will use a "federation based cross-chain mechanism" to move assets to other chains. It will use a cold storage, multi-sig wallet for custody. Its Generic Asset Bridge, will power cross-chain transfers.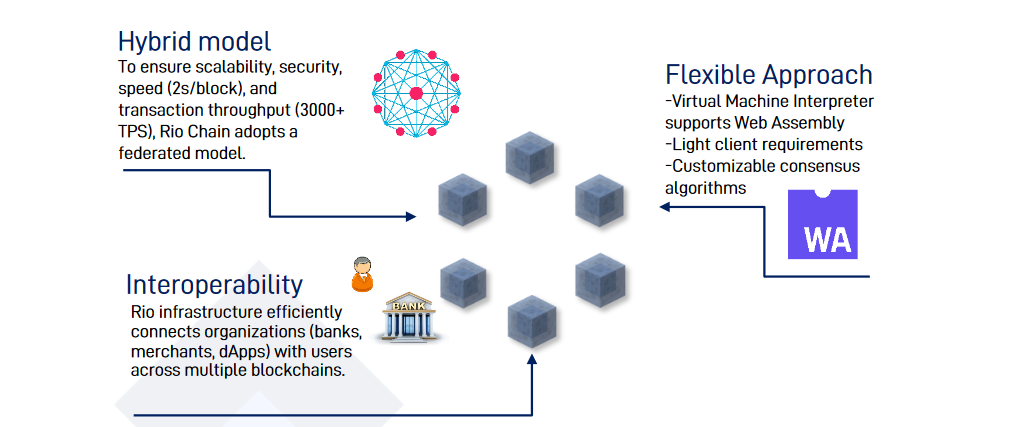 Tokenomics of $RFUEL
$RFUEL is Rio Chain's native token used as gas for transactions. Rfuel requires a flat 0.1% transaction fee, instead of a variable fee. It is needed to conduct a transaction, or to execute a smart contract.
The Total supply of $RFUEL is 1 billion. 70% is allocated for rewards. 35% of the rewards will be distributed to those staking RFUEL and validating transactions on the network. (Here is the token emission schedule.) RFUEL has a circulating supply of 116 mil, putting it at a $10 million cap.
80% of all transaction fees on the network, go to node operators. 20% of fees reward the dApp creators. They hope this economic incentive for dapp builders will encourage developers to build on Rio Chain.
Users are now able to stake RFUEL on Mantra Dao's staking app to earn 50% APY rewards.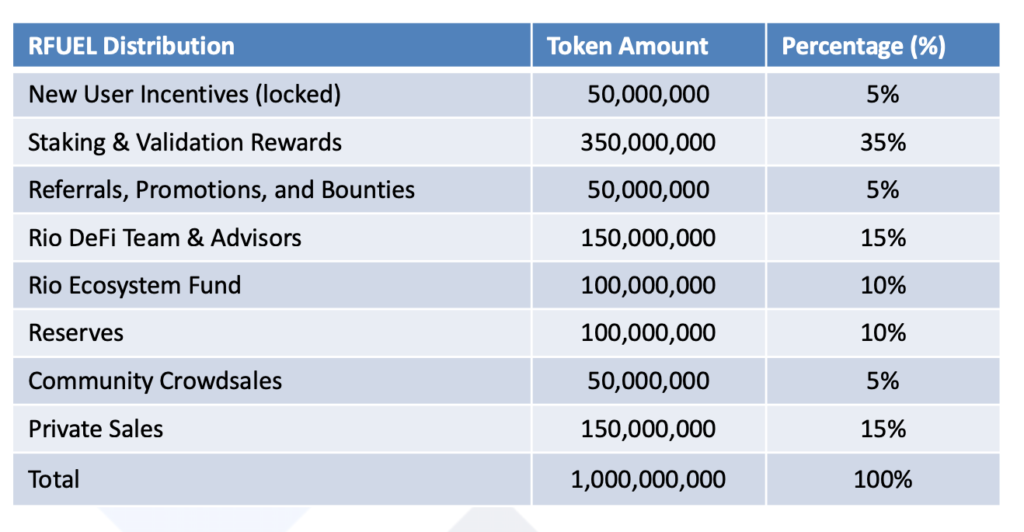 The RIO Wallet
The Rio Wallet will be released in Q4. It will be pre-loaded with $RFUEL, to use for transactions! It can hold ALL assets on RioChain, and on some other chains. At launch, Rio Wallet will hold Bitcoin (BTC), Tether (USDT), Rio Fuel (RFUEL), and BIT Token (BIT).
#RioWallet will be live within the next two weeks, and to help get you started, we're even including some free $RFUEL (can only be spent via transaction fees).

🌍 The ecosystem begins.

— RioDeFi (@riodefiofficial) October 6, 2020
Mantra Dao: Rio Chain's Flagship Dapp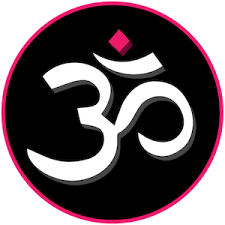 Mantra DAO was incubated by Rio Chain. It offers borrowing, lending, staking, a savings pool, reputation mechanism called karma, and governance. Mantra sees itself as a community governed credit union.
Mantra has created partnerships with: Kira, Bonded Finance, TomoChain, and Kardia Chain.
Releases like: the Mantra Pool, their Proprietary Lending Protocol, and a Stablecoin are coming in Q4 2020, and Q1 2021.
Here are the latest blog updates on Mantra Dao.
Below is its roadmap: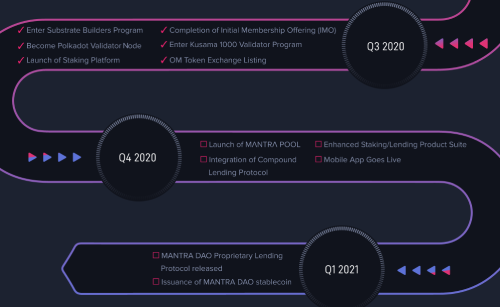 My Conclusion on Rio Chain and Mantra Dao
I think Multi-chain defi will be a strong crypto narrative in 2021. A cross-chain environment, will invite in alot of value. Rio is also a strong candidate for one of 100 Polkadot parachain slots. It's strong banking/institutional ties can be leveraged to provide financial services and custody, which can't easily be replicated.
The $RFUEL token's price has performed poorly so far. I believe this will reverse, as it hits major milestones in the next few months. It will release its mainnet, wallet, debit card, and fiat gateway in the next 3-6 months. Users can now stake $RFUEL on the Mantra Dao app to earn 50% interest. If $RFUEL can hit a $50 mil cap, like Mantra Dao, it would 5X from here. ($10 million circulating mcap)
Mantra Dao, RioChain's first defi offering, ($OM) had a very successful launch, but has cooled off since. It just opened staking, and is now offering 88% APY rewards. This is attractive to those who know what is upcoming in the next few months. With important partnerships like: Kira, Bonded Finance, TomoChain, and Kardia Chain, it is positioning itself to be a major player in defi. Once it launches the Mantra Pool, Lending protocol, and stablecoin, investors will jump back on board. If $OM hits its previous high mcap of 50 mil., it will 3x from here.
Rio and Mantra Dao are huge, well funded projects, with powerful institutional connections. That is not forkable! The fact that it is multi-chain, means the value which could flow into it, could grow beyond chain specific protocols like Crypto.com. As multi-chain defi becomes a reality, Rio will be perfectly positioned at its forefront.
If you liked this article, follow me @defipicks