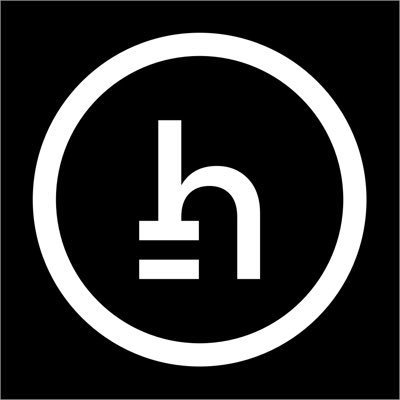 Hathor is a scalable layer-1 project, which combines both a proof-of-work blockchain, and a DAG (directed acyclic graph). The concept was imagined as a part of CEO Marcelo Brogliato PHD thesis. Hathor is a DAG of transactions, with a chain of linked blocks. Its novel architecture has been coded from scratch, allowing it to be scalable and decentralized, with high levels of security. It is completely unique in crypto. Hathor can currently handle 200 transactions per second, with some tweaking it may get up to 1800 TPS. (For reference, Paypal is 193 TPS, while VISA does 1800.)
The Hathor devs believe that Bitcoin isn't the "optimal design" for a decentralized and scalable system. By using a DAG, the network's security will increase, as transactions increase. The blockchain will secure it when volume is low.
The unique features of Hathor include:
Instant, feeless transactions, with sybil-resistance. Each transaction is confirmed by a low difficulty proof of work task performed by the user to stop spam attacks.
Built-in atomic swaps.
Nano contracts – Nano contracts are a simplified type of smart contract, with limited functionality. More complex functionality will be added in Q3 2021.
Easy custom token creation. Users can easily create their own tokens. They will soon be able to implement complex logic into the token, without coding knowledge. They aim to be similar to WordPress, for blockchain and token creation.
Oracle Integration
Layer-0 privacy with HOPR
Important Links:
DAG vs. Blockchain
Hathor incorporates both a blockchain, and a DAG (like IOTA) into its design. Blockchains provide better security when transactions are low, while a DAG is more secure when the transaction number is higher. With a DAG, hashrate increases with every transaction.
In a DAG, transactions are confirmed by the user. Users must solve their own low-difficulty proof-of-work task, when they submit a transaction. This provides resistance against Sybil attacks (i.e. similar to DDOS attacks). The difficulty level of this task, is lower than the miner's, and is adjustable. Difficulty may be adjusted automatically in the future. DAGs perform better for things like micro-transactions and IOT, while blockchains perform better when transaction numbers are low.
When a custom token is created, the proof-of-work is done in blocks.
Simple Custom Token Creation
Hathor brings simplicity, to custom token creation. It allows users to create tokens, without coding knowledge. Users will soon be able to easily add complex logic to tokens. This will open token creation to the masses, like WordPress did with website creation.
They will soon add the ability to create more types of ERCs, including 721 (NFTs), and 1400.
Merged Mining
Hathor does merged mining with Bitcoin and Litecoin. All coins that mine SHA-256, can do merged mining with BTC. The same amount of energy can mine both coins, with no extra costs. This allows the Hathor network to gain a high hashrate quickly, as it taps into the Bitcoin network.
How can Hathor sustain itself without fees?
Hathor can sustain itself with no fees, due to its architecture. There is only a small amount of mining needed to propagate a transaction, since it is a DAG of transactions with linking blocks. Users don't need to pay fees to broadcast the transaction.
Hathor Green Initiative
Hathor is energy efficient in two ways. It piggy-backs on the mining of Bitcoin, Litecoin, with merged mining. It doesn't expend extra energy.
Miners can also receive bonus rewards, if they prove they are using renewable energies. They can join the green program here.
Tokenomics
The HTR token will become deflationary, if the network becomes heavily used. 1 HTR token will be locked and removed from circulation, for every 100 custom tokens that are created. This will generate increased value in the Hathor token, as usage picks up.
The marketcap of Hathor is 87 million, giving it growth potential compared to other layer-1 chains. A comparable chain is AVAX, which is valued at 2.1 billion.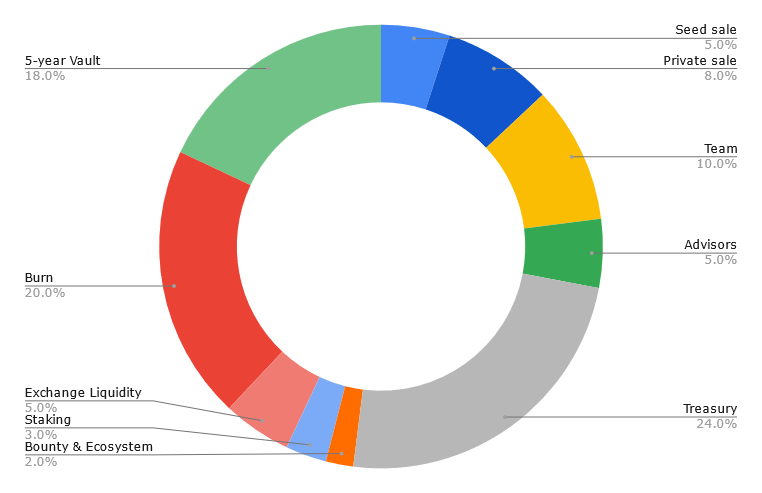 Roadmap
The Hathor roadmap for 2021 includes: improved nano-contracts, oracle integration, side-DAGs or side-chains, extended ERC token capabilities, cross-chain integrations, and bridges. The addition of ERC-721 compatability will allow users to create NFTs, which are a hot use case in blockchain currently.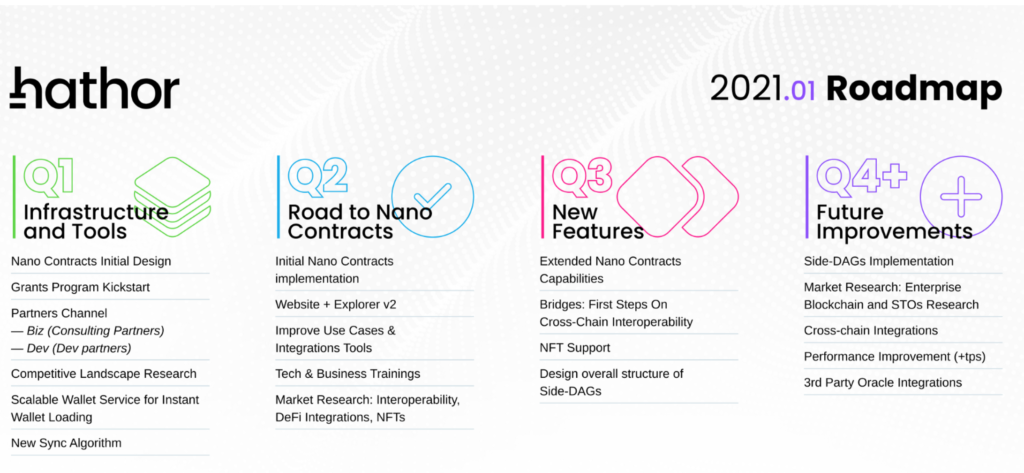 Partners
Hathor is partnered with HOPR. Hopr is a layer-0 protocol that allows users to transmit data privately. It doesn't expose a user's data. It also hides connection metadata and hops via relays to the destination, obfuscating who is talking to who.
The Hathor Team
The team consists of researchers and engineers, who have coded the unique blockchain from scratch. The project was created as a part of CEO Marcelo Brogliato PHD thesis. Here is a link to the Hathor team in Linkedin.
Conclusion on Hathor
Hathor has a unique architecture, value proposition, and plenty of growth potential. It fills a gap in the market with its DAG and blockchain combination, differentiating itself from other projects. The architecture makes it cost efficient, energy efficient, and fast.
It has "no code" custom creation token ability, which could open blockchain to the masses. I think it has an excellent marketing angle. It aims to be the WordPress of blockchain, which revolutionized website creation.
The HTR token has the potential to gain value. If usage increases, the token will become deflationary. Giving speculators a reason to purchase the token. The marketcap is around 87 million, which is low for a layer-1 chain.
The team is developing innovative tech. I will likely be investing in it myself, if the market gives me a better opportunity to enter. 2021 should be an amazing year for the project which will add extended nano-contract abilities, cross chain bridges, and more.
If you liked this article, please follow me @defipicks